The Profit Accumulator Matched Betting Service. OUTPLAYED.com
The Profit Accumulator Review 2022
As of November 1, 2022, Profit Accumulator has been re-branded to OUTPLAYED.com
Please see our more recent review:
A common question that we're asked is whether a matched betting service is worth the money?
There is never any hesitation at all in the answer –
Yes! A Matched Betting service is definitely worth it. 
A subscription-based matched betting services provide you with invaluable information and tools.
A service provides what you need to profit from the welcome offers offered by bookmakers and help you continue on your journey through all the other offers and advanced strategies you need.
Profit Accumulator Review 2022 – The matched betting service Profit Accumulator considers itself the UK's most popular matched betting service, with excellent brand recognition and reviews.
PA offers full customer support seven days a week via phone, email, messenger, or in their forum. You can keep track of all of your matched betting earnings with their very own Profit Tracker.
OddsMonkey is the main alternative to Profit Accumulator, and although it's been around for longer, by all accounts, it has fewer users but still a strong reputation. 
Begun in 2014, Profit Accumulator provide you with all of the tools you need for matched betting, together with industry-leading advice and guidance.
As of November 1, 2022, Profit Accumulator has been re-branded to OUTPLAYED.com
It takes a significant amount of additional time to identify relevant opportunities on your own. Although it's not impossible to proceed without using a matched betting site, without the help you get, your income per hour decreases and matched betting becomes more difficult.

Outplayed.com Review 2022
What you Can Expect from Outplayed.com
Yes, a service has a monthly charge (PA is more expensive than OM), but you soon make back your spend on a subscription fee through the free bets and profits you gain access to; on top of the typical 0% deal with Smarkets, you get through being signed up.
Both OUTPLAYED.com and OddsMonkey provide free/low-cost trials, and during the time you try them out, you will more than likely become convinced of the value you get. 
Matched betting provides sustainable tax-free income.
OUTPLAYED.com offers helpful and clear guidance on every offer you wish to complete, together with the site support/community assistance to help walk you through step by step. This kind of support helps a beginner avoid significant pitfalls and reduces the chance of many costly mistakes.
As of November 1, 2022, Profit Accumulator has been re-branded to OUTPLAYED.com
Profit Accumulator Review 2022 – The information here and review is our honest reflections and true feelings about the PA site and service. Other companies provide similar services, most notably OddsMonkey. Of course, we would recommend that you take a look at them both and always decide for yourself. 
Earn Extra Income - Access our Free Resources to Learn Matched Betting Easily
Free email matched betting course & PDF Quick Start Guide. Click below for your free stuff. It's not complicated.
Profit Accumulator Review 2022
What you Can Expect from Profit Accumulator
Profit Accumulator provides a comprehensive service for finding matched betting opportunities, with guides (many through video) on how to complete offers, provision of support with a strong community network, together with an array of tools to utilise as you go about your activities (more on that below).
The cost of membership for Profit Accumulator is currently £29.99/month (Platinum), which is £10 more expensive than OddsMonkey (you can also pay £199 for the year). Their membership levels are Platinum and Diamond (£39.99/month). Platinum is focused solely on teaching and helping you make profits through sports-related offers and promotions. In contrast, Diamond goes further and allows you to take advantage of casino bonuses and promotions.
As a service, they provide a large selection of sign-up offers (over 60) and help/guidance for a long list of bookmakers. Without access to this information, it takes much longer to find matched betting opportunities, and you miss out on the reassurance that they're a safe bookmaker to use for matched betting.
A daily sports Reload offers lists (sportsbook) is provided and updated regularly (complete guides).
The customer service and support you receive from Profit Accumulator are recognised as outstanding (as per reviews on Trustpilot – see below).
In terms of tools & Software, like OddsMonkey, they have a dedicated odds matching tool with betting exchange integration (you will need to use this to take advantage of the 0% Smarkets commission deal with membership).
There is a profit tracker, basic and advanced calculators, progress tracking for your offers, accumulator odds-finding software, horse Racing odds matching Software, and dutching and arbitrage Tools.
They offer a free trial, a great way to get started with your first offers (and earn at least £45 straight away), find your feet and confirm to yourself the benefits the service brings before the full commitment. 
As of November 1, 2022, Profit Accumulator has been re-branded to OUTPLAYED.com
*When you sign up to Profit Accumulator you get 0% commission on Smarkets which again saves you money on every matched betting transaction you make*
The Matched Betting Tools you access with Profit Accumulator
Let's move on with the Profit Accumulator review and look in more depth at the targeted and industry-leading support Profit Accumulator provide.
A depth of tutorials & training is included, such as written guides to the matched betting offers, video guides, and excellent calculators, tools, and software.
As of November 1, 2022, Profit Accumulator has been re-branded to OUTPLAYED.com
The primary tool that you will utilise day in day out is the Oddsmatcher.
To carry out matched betting, you need to find the relevant opportunities to complete the offers.
The PA software is solving this problem for you by highlighting all the best events/specific bets to take, all in a manner that ensures you are guaranteeing the lowest risk and the most significant possible rewards. You can select your filters as you need (time/sport/betting type) and match your bets easily, linking to the helpful calculators and profit tracking along the way.
Profit Accumulator Review 2022
The Profit Tracker
Logging your bets and keeping track of your ongoing profit is important with matched betting.
The Profit Accumulator tool makes all of those easy, and it can complement a matched betting spreadsheet or be your one place for tracking your activities and profit (with stats and trends for visualising your successes to date).
Fantastic Forum and Support from Staff
Profit Accumulator has an extensive membership base, and it's undoubtedly the biggest matched betting site on the internet.
The site is full of like-minded punters looking to maximise profit through matched betting and share their experience, so this can be invaluable with superb support through tips, guidance and posts on everything you are likely to come across on your journey.
Complementing the community/staff support is the incredible written and video training material and offers guidance. This often-updated help allows members to keep up to speed with any recent changes to the offers or learn more about a daily offer that has arisen). 
Also, any question you have can undoubtedly be answered by the staff/community that is on hand.
If you find that the guidance and tools at your disposal have not quite got you to where you need to be, nor the community has given you the answer, then with Profit Accumulator, there is an excellent customer service team that can help you!
Easy to access, with online chat and the more traditional contact options available too, they are approachable, friendly, informative, and offer general help and clear support on specific areas of matched betting, which may leave you struggling.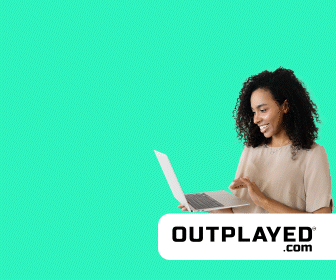 Profit Accumulator Review 2022
Final thoughts
We can recommend Profit Accumulator as your matched betting service in 2022.
The guides, tools, and support you receive offer incredible value and guaranteed profit.
PA are also the clear industry standard, with the most users, best reviews, and excellent overall satisfaction.
It is slightly more expensive than some of their closest rivals, but this ultimately isn't significant. The value you receive each month (not least from the 0% commission at Smarkets that comes with your account) mitigates somewhat against the cost of membership.
The site is both affordable and a sensible choice, and they provide you with multiple ways to maximise your profit, excellent training guides, different membership tiers, and superb customer service.
A matched betting service is worth it, and Profit Accumulator is an excellent choice with matched betting alive and kicking in 2022; it's a great time to start earning extra income through matched betting.  
The main alternative to Profit Accumulator is OddsMonkey (link to their trial), which I have reviewed here.
There is also the option of signing up for the excellent Profit Squirrel Lifetime VIP service (link below to the 2022 review). After paying a one-off fee, let Profit Squirrel do all the heavy lifting for you and earn big.
Any thoughts or opinions on the Profit Accumulator 2022 Review?
Do not hesitate to comment on the blog or directly contact us by emailing

Earn Extra Income - Access our Free Resources to Learn Matched Betting Easily
Free email matched betting course & PDF Quick Start Guide. Click below for your free stuff. It's not complicated.